Editing a User Profile
Once your account is created you'll want to personalize your personal information. By having this information up to date, it is a great way to connect with your users and volunteers. It also makes it much easier to identify users.
Editing Your Profile via the Frontend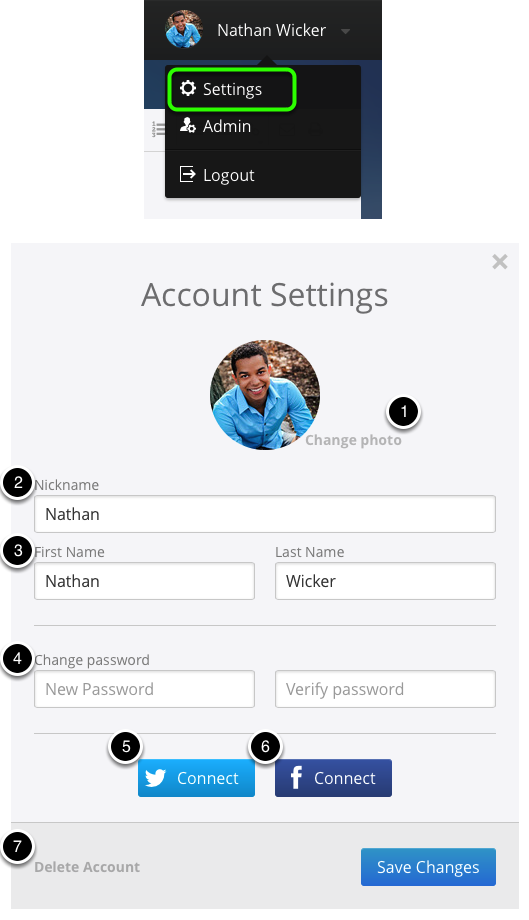 Once you've logged in, click your name and select "Settings"
1: Upload or Change your profile picture
2: Nickname (This will be what people see in the chat)
3: Your First and Last name
4: Change your password
5: Connect your Twitter account (allows you to share an event via Twitter)
6: Connect your Facebook account (allows you to share an event via Facebook)
7: Deactivate and Delete your account
Save all your changes!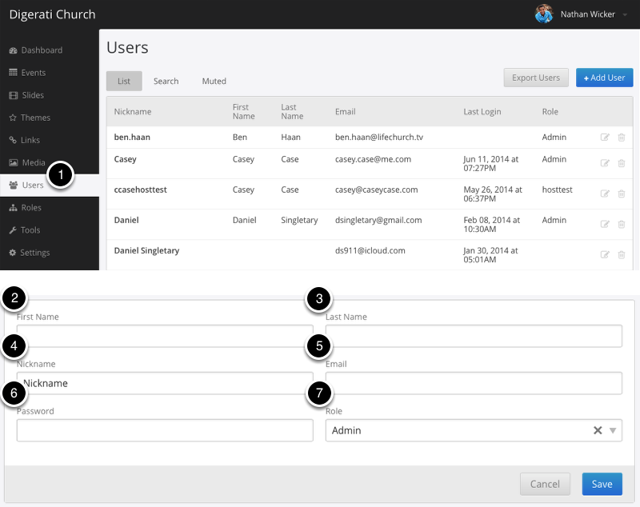 Step 1: Go to the "Users" tab
Select the user you would like to edit
2: Edit the First Name
3: Edit the Last Name
4: Edit the Nickname
5: Edit the Email address
6: Change the Password
7: Change the Role
Save your changes!
---
---